Currently, it's 7:42 pm Mon Nov 20 2017 in beautiful Miami-Dade County, Florida
Plug
from

crsurf

Posted June 18th, 2016 08:36 PM

Thank you Surfing is organizing a surf trip to Typhoon Lagoon! $230 per Surfer. Only 7 Spots Available. Demo Boards and Surf Photography Included!

We are limiting the number of surfers so each will get ~12 waves. (Non-surfing guests are welcome at no cost, but must be registered in advance.) Boards from C-Shapes and Token Surfboards will be on-hand for demo.

All your photos will be made available for download.

—> Use this survey to help decide the best day for our group:

 https://docs.google.com/forms/d/1p3SjNVXy491aK7rgvP-sN5rGoKkxMLW3yN8M1ii-uSA/viewform
Plug
from

crsurf

Posted June 7th, 2016 05:38 PM
Saturday June 25
GONDWANA
7pm - 1am @ Wynwood Yard
56 NW 29 St Wynwood $5
CLICK TO PURCHASE TICKETS! 
WIN A PAIR OF TICKETS
Email Kulchashok (lanceo (at) kulchashok (dot) com and tell them What is Gondwana's new song?
Plug
from

crsurf

Posted May 9th, 2016 06:49 PM

 
Join us Friday May 13th at 6:30 pm for our kick off to BOARD SWAP movie premiere "Wave Of The Winter!" Hosted by O'Neill & Surfline forecast team! Cory Lopez will be here too! Food will be provided by E & J Texas BBQ, LLC!" http://www.surfline.com/wave-of-the-winter/2015-2016/ Above is the link to the event.
Plug
from

crsurf

Posted May 3rd, 2016 06:22 PM

THE GREAT GIVE WEBSITE IS EXPERIENCING DELAYS DUE TO HEAVY VOLUME ON THE WEBSITE - IF YOU HAVE PROBLEMS GETTING IN.  Please call  1-844-GIVE-DAY to make your donation
PLEASE CLICK ON THE LINK BELOW OR COPY AND PASTE THE LINK INTO YOUR BROWSER

https://greatgiveflorida.org/npo/palm-beach-county-surfing-history-project-in
 
THANK YOU FOR YOUR SUPPORT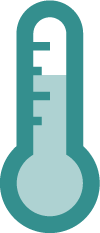 Support a worthy cause
Donate today!
http://www.surfhistoryproject.org/
We exist due to your generosity. Please give to help our cause and allow us to continue preserving the  history of Surfing in Florida.  Your donations will help us keep our Surfing Museum in Delray Beach open and continue our mission of bringing this rich history to the public thru exhibits and events. 
Recent Observations

from: Mon 20 Nov 17 07:00 pm
Spot
st. augustine
(41012)
canaveral
(41009)
canaveral east
(41010)
ft. pierce
(41114)
lake worth
(lkwf1)
fowey rocks
(fwyf1)
Time

Wed 19 Feb 14 07:00 am
Observation is 32892 hours old

Mon 20 Nov 17 07:00 pm

Tue 10 Oct 17 10:00 pm
Observation is 982 hours old

Mon 20 Nov 17 07:00 pm

Mon 20 Nov 17 07:00 pm

Mon 20 Nov 17 07:00 pm

Wind
----
E (80)
@ 15.7 kt
----
n/a (n/a)
@ -- kt
E (70)
@ 17.2 kt
NE (50)
@ 19.2 kt
Atmp/SST
----
73.4 F/78.3 F
----
n/a F/74.7 F
75.2 F/78.1 F
74.1 F/77.4 F
Significant Waves
----
--
----
4.6 ft @ 6 sec
--
--
Wind Waves
----
3.9 ft @ 6.2 sec
----
4.6 ft @ 5.9 sec
--
--
Swell
----
2 ft @ 7.1 sec
----
0.7 ft @ 12.5 sec
--
--
Synopsis: ....high pressure over the eastern u.s. and western atlantic will combine with low pressure over the western caribbean to bring moderate to occasionally fresh east to southeast breezes to the area along with scattered showers and a isolated thunderstorms. tropical storm nate will pass west of the area saturday, bringing fresh southeast winds to the offshore gulf waters. seas will exhibit a moderate chop with significant wave heights generally remaining at or below 6 feet. .gulf stream hazards...none. the approximate location of the west wall of the gulf stream is unavailable at this time.
__/(__/(__/(__(
today
tonight
saturday
saturday night
wind
seas
Maps
(click on a map to enlarge)

Tropical Atlantic Surface Analysis Map


created: Monday November 20, 2017 07:34 pm


Tropical Atlantic Satellite Map from the Weather Channel


created: Monday November 20, 2017 07:34 pm


NOAA WaveWatch3 wave height forecast


NOAA WaveWatch3 wave period forecast